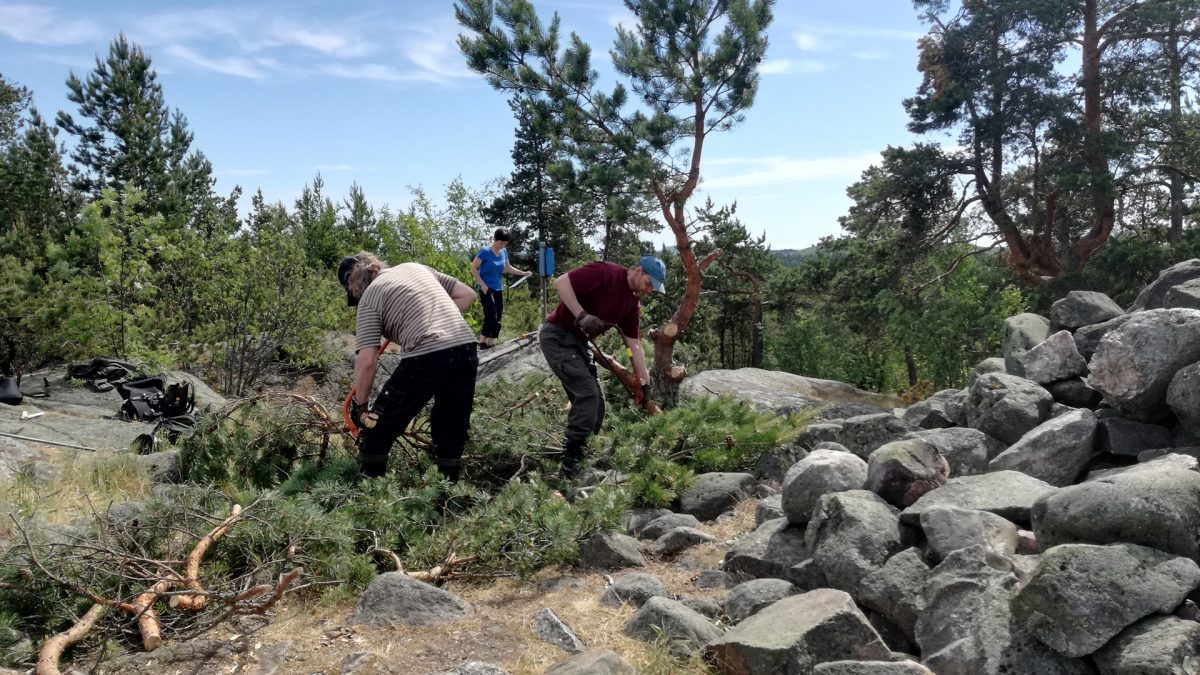 Adopt a monument
Adopt a Monument is a project where the public can volunteer to take care of archaeological sites, historic structures and old buildings – and, above all, it is about involving the public. It comprises collected data, making management plans, maintenance, such as clearing vegetation, coating with tar, painting surfaces, or repairing windows, in a variety of environments and locations.
Who can participate in these activities?
The adopter maybe a community, an association, a company or a public entity. Some have established an association to preserve the specific interests of the adopted site. The adopter does not need previous experience, or prior information on cultural issues or environmental specialist skills. Interest and enthusiasm are more than enough.
The project is coordinated by Helsinki City Museum.
For more information contact heini.hamalainen@hel.fi tai anne.salminen@hel.fi.
Read more about Adopt a Monument
Link to Adopt a monument website
Time:
According to your own schedule
Location:
Historic sites in Helsinki
Requirements:
Only for assoctiations, organisation etc. groups. Does not require any expertise from participants.
Organizer:
Helsinki City Museum